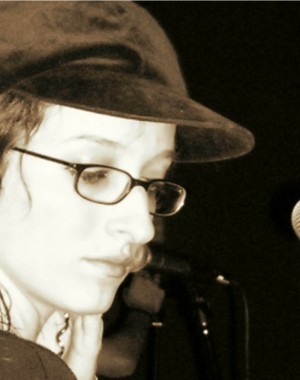 Singer, flutist, composer, actress in Musicals, jazz and modern vocal coach.She studied classical music and flute and then devoted herself entirely to jazz. She attended courses and masterclasses with: Susanna Rigacci, Elizabeth Howard, Mark Murphy, Sheila Jordan, JayClayton, Werner VanaGierig, Bruno Tommaso, Giancarlo Gazzani, Giancarlo Schiaffini, Stefano Zenni, Giulio Visibelli, Francesco Martinelli , Norma Winstone, CinziaSpata, Susanna Stivali, Joey Calderazzo, Salvatore Bonafede, Kurt Rosenwinkel, Scott Colley, Jeff Tain Watts, Paul McCandless, P.Swerts, Bob Stoloff, Paolo Silvestri, Ennio Nicotra, Mauro Tiberi.
In 2011, she graduatedin Jazz Vocals summa cum laude and in 2015 she obtained a master degree in Composition and Jazz Arrangement (110/110 cum laude) at the Mascagni Conservatory in Livorno.
She played in several music festivals such as International Jazz Day Unesco, SuoniInauditi, Fara Music Festival, SuoniMediterranei Jazz Festival.
In 2013 she won the Scholarship "Nicola Paoli" for the best classical arrangement of a rock / folk song, the Giovanni Finizii prize for the best new song, and, with the band "Kuku", the 1st prize at the "Julia - Jazz e non solo" award.
She was finalist for the Barga Jazz Composition and Arrangement International Contest 2016.