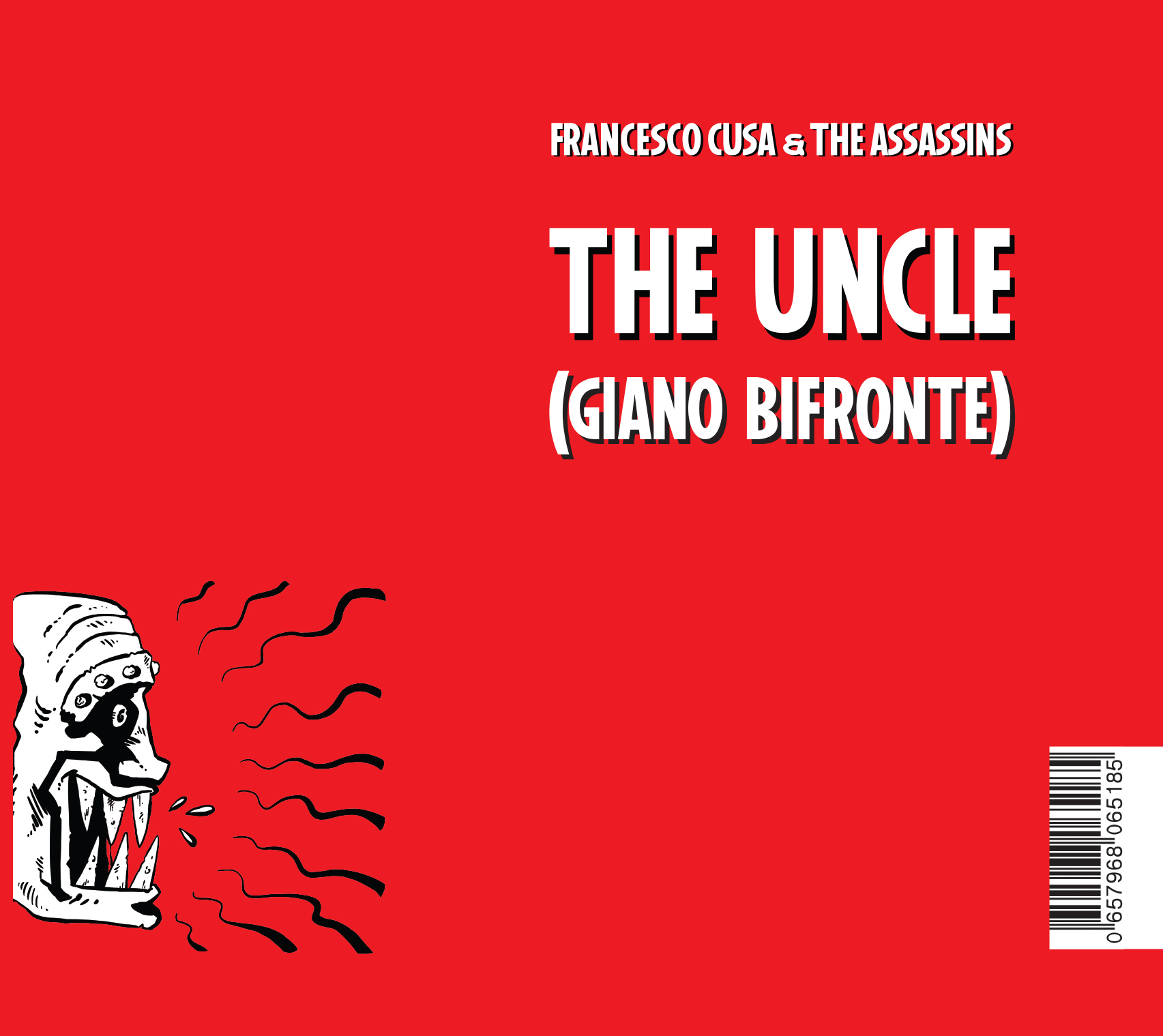 Released by Improvvisatore Involontario and Kutmusic as a double CD and digital release, the new Francesco Cusa opus is dedicated to the memory of pianist Gianni Lenoci.
In "The Uncle - (Giano Bifronte)" Cusa (drums) leads two combos featuring Gianni Lenoci (piano), Giovanni Benvenuti (tenor sax), Valeria Sturba (voice, theremin, violin and electronics) and Ferdinando Romano (bass). 

The two lineups are Francesco Cusa & The Assassins (Francesco Cusa with Giovanni Benvenuti, Valeria Sturba and Ferdinando Romano) and the Francesco Cusa Trio feat. Giovanni Benvenuti (where Cusa and Benvenuti are joined by Gianni Lenoci and Ferdinando Romano), both playing the same five Cusa-penned compositions.
"This CD comes out after the untimely demise of Gianni Lenoci. I've decided to dedicate it to his memory, and use, as a title, the nickname by which he was known by his close friends, "The Uncle". […] Gianni has played wonderfully in this release. His music will keep us company forever." Francesco Cusa The double CD version also includes a booklet with four poems by Cusa and dedicated to Lenoci.
INFO AND CONTACTS
https://www.improvvisatoreinvolontario.com/
Contacts:
Nicola D'Agostino: pr@kutmusic.com
Cinzia Guidetti: press@improvvisatoreinvolontario.com
KUTMUSIC Founded in 1988, Kutmusic is a pioneer in digital distribution, and is the first Italian label to sign a digital distribution contract in the US in 1998. The Kutmusic brand originally focused mostly on electronica in all forms (ambient, house, dance, techno, jungle, drum 'n'bass) but has since expanded into other genres, from post-rock and lo-fi to soundtracks and even pop and folk. Since 2008, Kutmusic has also been licensing and bringing legitimate music to movies, TV series, online platforms, games and virtual worlds.
www.kutmusic.com - facebook.com/kutmusic - twitter.com/kutmusic - instagram.com/kutmusic
--:--
/
--:--